Luxembourg now joins Croatia, Netherlands, the United Nations, Switzerland & Austria in issuing a stamp with a crypto currency value.
What is a crypto stamp?
A crypto stamp is a stamp made up of two parts: a physical stamp and its digital twin. The digital twin is an image that you can collect, exchange and trade on the blockchain.
Features of the Luxembourg issue:
Price of the stamp: €9,00

Design: Sandra Smulders, Vormgoed (NL)

Printing: color offset and screen print on Invercote Creato matt 240 g/m2 paper, PET film for NFC chip, silver metallic, film and varnish, NFC chip 384 bytes, AES-SUN NDEF security by Variuscard GmbH, Vienna (ÖS)

Stamp dimension: 43 x 53 mm

Stamp sheetlet dimension: 53,98 x 85,6 x 0,79 mm, 1 stamp per sheetlet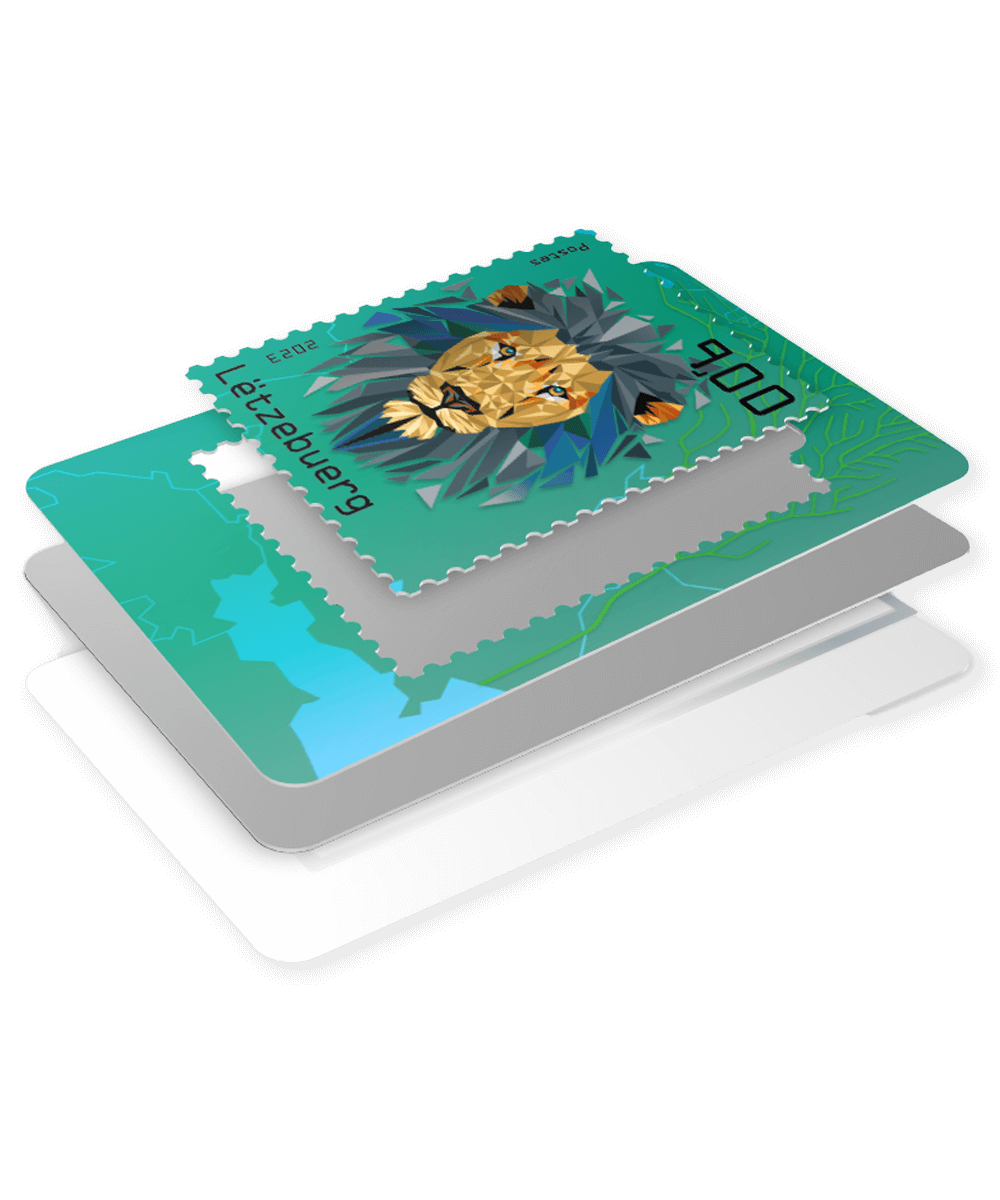 Recent Posts
This year, a number of philatelic offices will issue stamps commemorating the remarkable career of o …

Luxembourg now joins Croatia, Netherlands, the United Nations, Switzerland & Austria in iss …

Last year, the Spainish city of Teruel hosted the National Exhibition of Youth Philately …