On July 20, 1969, Apollo 11 astronauts Neil Armstrong and Buzz Aldrin walked on the Moon: an achievement that had long been confined to the realm of science fiction. A breathless world watched as Armstrong stepped onto the Moon's surface and famously said, "That's one small step for (a) man, one giant leap for mankind."
During 2019, the United States Postal Service, along with numerous worldwide postal administrations issued stamps celebrating the 50th anniversary of this historic achievement. Most notably, the USPS' July 2019 Forever stamps featured an iconic Apollo 11 photo of Aldrin standing on the surface of the moon. Armstrong, as the photographer, can be seen in the reflection of Aldrin's helmet visor.The other stamp in the pair uses an image of the moon captured by amateur astronomer Gregory Revera of Huntsville, Alabama. Tranquility Base, the landing site of the Apollo 11 lunar module "Eagle" in the Sea of Tranquility, is denoted on the stamp by a bold yellow dot.
Since the beginning of the space exploration era, stamps commemorating space achievements have been one of the most popular stamp collecting topics. Many stamps using gold foil, holograms, and even 3D effects have chronicled the exploration of space.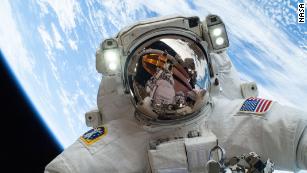 Photos: The Apollo 11 moon landing, in photos
Apollo 11 astronaut Edwin "Buzz" Aldrin salutes the American flag on the surface of the moon on July 20, 1969. Aldrin was the second man to ever step foot on the lunar surface. The first was Neil Armstrong, Apollo 11's mission commander.
Hide Caption
1 of 18
It took the crew 76 hours to travel 240,000 miles from the Earth to the moon.
Hide Caption
5 of 18
Photos: The Apollo 11 moon landing, in photos
The Apollo 11 spacecraft consisted of a command module, Columbia, and a lunar module, Eagle. This photo, taken from the Eagle lunar module, shows the Columbia command module pulling away near the lunar surface.
Hide Caption
6 of 18
Photos: The Apollo 11 moon landing, in photos
Recent Posts
A remote chain of islands south of Argentina in the Atlantic Ocean comprise the territory referred t …

Royal Mail recently issued a set of stamps and Miniature Sheet on 9th July to celebrate the ba …

In 1997, the United States Postal Service issued its first stamp celebrating America's favorite wise …