LUXEMBOURG (2023)- First Cyrpto Currency Stamp- Lion (9e in Folder)
SKU:

UPC:

MPN:
Frequently bought together:
Description
Luxembourg's first Crypto currency stamp. Lion image. Limited first edition!
What is a crypto stamp?
A crypto stamp is a stamp made up of two parts: a physical stamp and its digital twin. The digital twin is an image that you can collect, exchange and trade on the blockchain.
Features
Price of the stamp: €9,00
Design: Sandra Smulders, Vormgoed (NL)
Printing: color offset and screen print on Invercote Creato matt 240 g/m2 paper, PET film for NFC chip, silver metallic, film and varnish, NFC chip 384 bytes, AES-SUN NDEF security by Variuscard GmbH, Vienna (ÖS)
Stamp dimension: 43 x 53 mm
Stamp sheetlet dimension: 53,98 x 85,6 x 0,79 mm, 1 stamp per sheetlet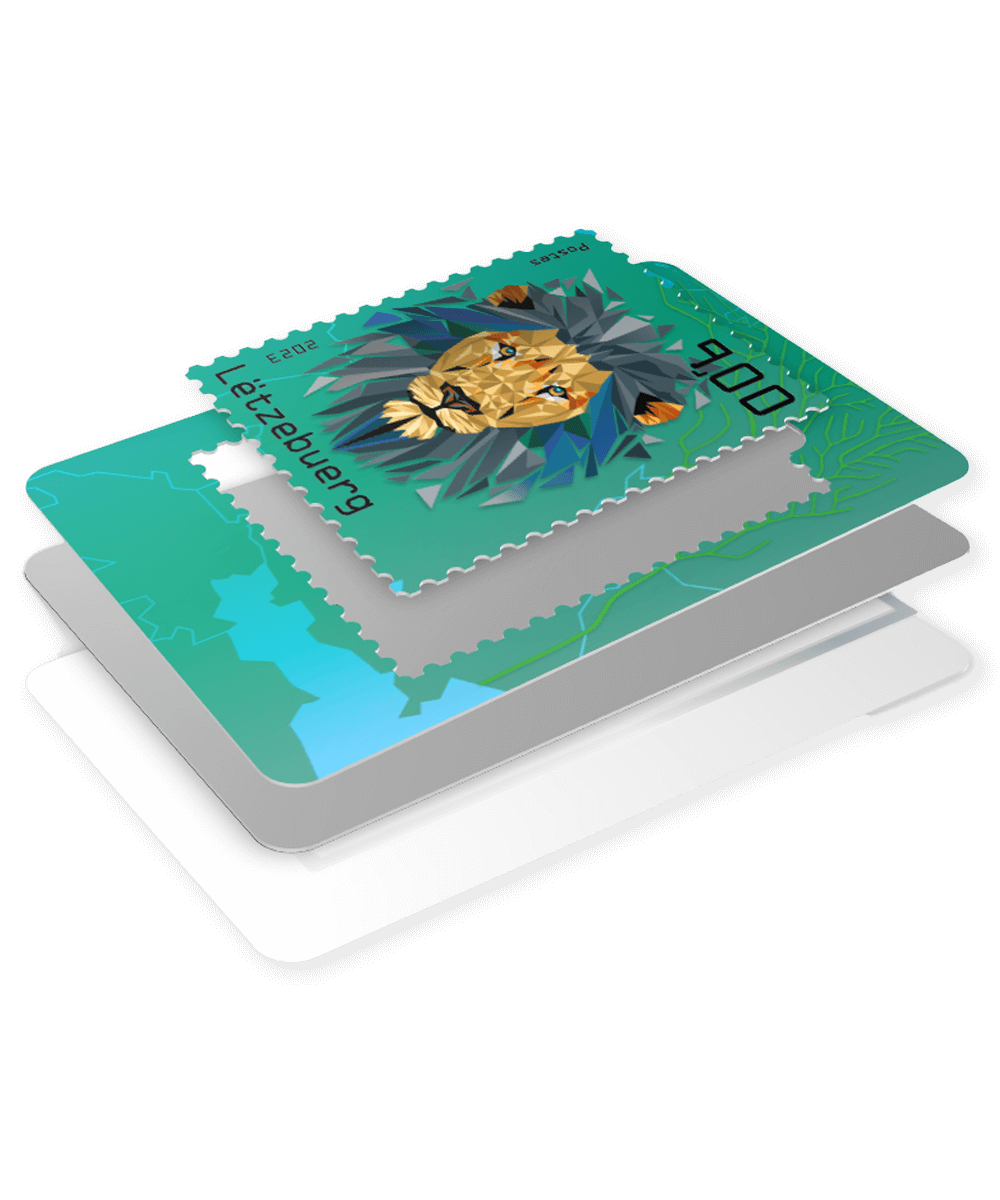 View All
Close